November 10, 2022
Luxury villas in Italy: the real estate market takes off
by VillasBuy Team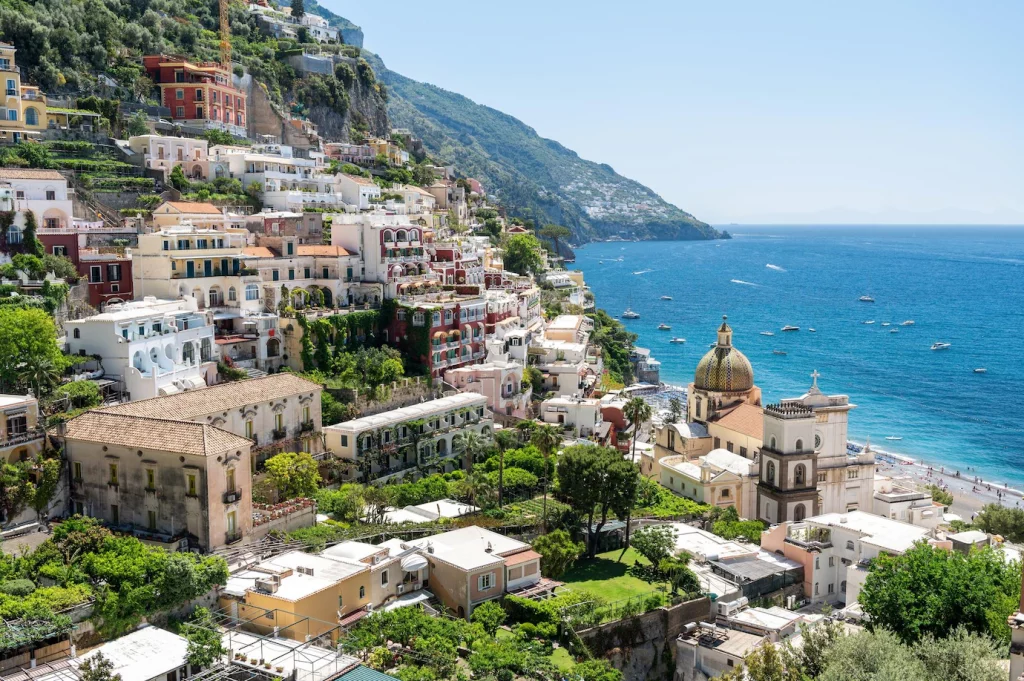 Buying a luxury villa in Italy? At the turn of 2023, the time proves to be more than favorable: according to the newspaper Sole24Ore, the top-level real estate market is, in fact, going through a very positive phase – with a growing trend destinated to remain so also in the near future.
That between the Belpaese and foreign buyers is a long-standing love story due to a real estate heritage that is rich in history and beauty and also to the charm of the Dolce Vita. It's the lifestyle that goes hand in hand with living in Italy: long walks immersed in nature, glimpses of breathtaking landscapes, contemplative wanderings in the numerous art cities and multisensory experiences made of good food and good wine. In addition, there's a renewed appreciation for "slow living" after the complexities of the past two years.
As already mentioned, the numbers speak for themselves and signal an increase in demand, notably from potential buyers from the United States, Germany, the UK and the Netherlands, but also from the UAE, Scandinavia and China.
Italy is loved, dreamed and desired, and its luxury properties are carefully sought, especially when it comes to historic houses – from ancient castles to traditional-style villas – to experience a full immersion in the Italian atmosphere.
The typical profile of those who invest in purchasing luxury properties in Italy is also interesting: they are primarily wealthy, mature people with a high education, but there's also an increase of younger investors who aspire to fully enjoy the beauties of this Mediterranean country.
Music artists and movies stars continue to lead the way when it comes to luxury estate purchasing: in addition to George Clooney (Lake Como) and Elton John (Venice), there are also Robert Pattinson (Como), Leonardo di Caprio (Verona), Sting (Florence), Colin Firth (Umbria), George Lucas (Umbria again), Alfonso Cuarón (Lucca), Meryl Streep (Puglia) and Helen Mirren (Puglia again) who spend more and more time in Italy.
What do those who buy a luxury home in Italy look for?
Whether it is a historic building to be restored or a modern luxury villa ready to welcome its new owners, those looking for a new home in Italy pay special attention to the prestige of the location and the accuracy of the architecture, to the uniqueness of the interior design and the privacy aspect.
Savills Research's recent report on real estate trends in Italy and other European countries gives even more detailed insights in this regard. As it turns out, more than half of potential buyers prefer rural locations (a percentage that rises up to 80% for those looking for a second home) for the greater spatial availability and the privacy factor they guarantee.
Space also plays a crucial role in the change of post-pandemic work dynamics: in a historical phase when smart working is now customary, finding a home that is partly accommodation and partly office has become prevalent. Everything that facilitates home working and responds to the growing sensitivity towards the environment affects the purchase decision: it is a mix that includes elements such as high-speed internet connection, energy efficiency and sustainable materials, but also breathtaking views, large outdoors and the proximity to nature.
After the pandemic experience that began in 2020, the time spent at home has inevitably increased. This sudden change in routine has led to a reassessment of housing needs: research indicates that this is the main reason for a surge in the search for second homes in Italy, in which foreign buyers now intend to spend several months a year.
In buying the property of your dreams, every factor that improves the quality of living in its broadest sense will contribute to the choice.
VillasBuy is a real estate agency exclusively dedicated to selling luxury villas and properties: get in touch with us to make your Italian dream come true.
—
Image by frimufilms on Freepik
---